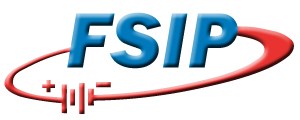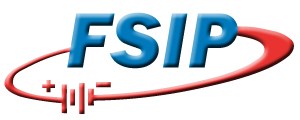 (FSIP) is an electronics company based in Carlisle, PA. It specializes in providing market-leading products and services for the electric vehicle industry. In this article, we profile the company to give consumers the low-down on its origins, mission and products range.
FSIP: Origins
Established in 1968, Flight Systems Industrial Products started out designing and manufacturing unique runway and aircraft strobe lights. The new technology that it pioneered used solid-state controls and quickly gained the company repute as a reliable supplier in the aeronautic industry. Such was its success, that FSIP won high-profile contracts to supply circuit breakers for spacecrafts and launch vehicles, among whose number were those used in various Skylab and Apollo missions.
Since the 1970s, Flight Systems Industrial Products has diversified its solid-state control products. The company has now expanded into further markets in battery-powered equipment, including, mining equipment, lift cars, golf cars, sweeper-scrubbbers, ground support equipment and go-karts. In 2017, FSIP took over the firm ARS Solutions and added a new line of battery management products, extra manufacturing capabilities and electric systems designed specifically for OEMs.
Products
FSIP supplies a broad range of products and services to a number of different industries. Among these products and services are:
Remanufactures: FSIP remanufactures in excess of 50,000 units annually. This number includes over 9,000 different parts for electric and gas vehicles. FSIP also offers general repairs which are carried out by its experienced engineering team.
Manufacturing: FSIP's expert team provides a range of manufacturing services, including box build assembly, coil and bobbin winding, wire harnesses and cable assemblies, and metal machining. Each of these services is customizable and available to meet customers' specific manufacturing requirements and spec. 
Electric System Design: FSIP provides technical expertise to help you design high-performance electric systems for new vehicles or upgrade an existing system. 
Battery Chargers: FSIP supplies high-end battery chargers that are designed to service exhausted batteries from a whole range of industries, including go-karts, forklifts, golf cars, sweeper-scrubbers and more.
Battery Management: FSIP specializes in battery care products that are designed to aid at every stage of battery maintenance. Products that it sells are dischargers, regenerators, monitoring systems and watering devices. 
Motors and Controllers: FSIP has a variety of options for units that are damaged, unrepairable or obsolete. If necessary, the company will rebuild a motor or controller from scratch or upgrade an existing one so that it produces more speed or torque.
Conversion Kits: FSIP provides three different conversion kits that are designed to increase the efficiency of several of the most popular golf cars.
Test Equipment: The company also supplies a range of high-tech test equipment to help you diagnose and troubleshoot the issues with your unit.
Accessories: FSIP offers a broad range of accessories, including accelerators, contactors/solenoids, DC/DC converters, displays, gauges, joysticks and much more besides.
If you are looking for cost-effective and reliable alternatives to new parts for electric and gas vehicles, FSIP provides some incredible products and services. Call them today to see what they can do for your vehicle.