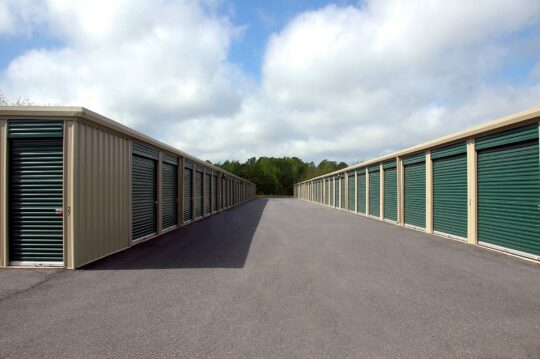 If you come from the UK, you probably know that temporary structures are becoming popular. During this COVID-19 pandemic, they have even become more useful in health care facilities, schools, and other institutions that need to promote social distance.
Smart Space, a temporary structure solution company, has been on the front line to supply both hired spaces and semi-permanent structures made of temporary materials such as aluminum and iron frames, iron sheet and canvas walls, and PVC panels, among others.
The company has over 30 years of experience, which is just one of the many reasons why they are the best in Europe when it comes to temporary solutions. They have also worked with numerous big brands such as Jaguar, Bentley, Exxon Mobile, Taylor Woodrow, and others. Here are more reasons why they are the best.
Hire Structures as Long as You Want
For their hired temporary structures, there is no minimum period of keeping them. They have an open contract and when you want to terminate it, all you need is a 7 days' notice. What more convenience would you want? This is one of the reasons why many health care facilities and schools have been asking for their services lately. After all, no one knows when the pandemic will be over, so they don't know when to stop using the hired temporary structures yet.
No Hidden Charges
Frankly, many temporary structures in the UK and entire Europe have many hidden costs that are annoying to clients. They range from installation machine costs, transport costs, and the like. But with Smart Space, many of these costs are included in the quoted figure and you will not need to go back to your pocket. Hence, you can try these out without fear of incurring extra charges. The other good thing is that they will not ask for upfront installation charges, which makes it easy to work with them.
Fast Installation
Response to emergencies such as COVID-19 requires service providers to deliver within the shortest time possible. Smart Space promises to deliver their services within 28 days, but in many cases, they have done so in less than 3 weeks from the day you order.
They are also keen to discuss all your needs and terms of payment to avoid any delays and deliver on time. Lest you forget, they have the right equipment and expertise to deliver within the shortest time possible to satisfy clients.
A Company with a Great Reputation
In the UK, Smart Space is a smart temporary space provider trusted by many individuals and companies. You can check this out on their list of testimonials. Across European borders, the company is a benchmark for both starters and experienced competitors. A few words can cap all of these: a great reputation. If you are lucky enough to be in this country, then ensure that you have used them for your temporary space needs.
Final Word
Hiring Smart Space experts in the UK is indeed a smart choice. You can see all of the benefits that come with such a decision. They will quickly take care of your structural needs whether hired or bought.